At Changers, participants earn valuable bonus points that can be exchanged in the app for tree planting, donation projects, vouchers and exciting raffles.
Our customers can set the premiums themselves. This can be admission to the museum, theater, swimming pool or the discounted monthly ticket. We Changers also always introduce you to attractive new companies and products that make your life greener, more sustainable and healthier.
In the following you will get to know our latest climate partners, whose offers are now available to all participants in the app.
---
Hello Spoontainable!

Get the 20% discount voucher for your plastic-free spoontainable ice cream enjoyment in Changers marketplace.
We are very happy to reward you with new sustainable rewards for your climate-friendly behavior. Today we want to introduce you to Spoontainable! We love ice cream! But what we love even more is to eat our ice cream with one of the sustainable, recyclable and edible spoontainables.
We are therefore very happy to offer you a Spoonntainable Voucher in the Changers marketplace with which you can indulge your ice cream without a guilty conscience. Because first of all you have to cycle and run 50 km to earn the bonus points you need for the voucher. But then you've really earned your ice cream and spoons. 😉
Spoontainable manufactures the first edible dessert spoons from by-products from the food industry. They upcycle residues and fight against both the plastic problem and food waste.
Spoontainable stands for sustainability across the board. That means they implement sustainability in the entire supply chain. Starting with resource procurement, production, recruiting and sales. A permanent and long-term way of procuring resources in order to act considerately on an ecological, economic and social level and to achieve a positive effect.
Let's spoon the world a little nicer together! Don't waste it – taste it! Do you want to find out more about Spoontainable?
Feel free to check out their social media channels!
Facebook, Instagram, Pinterest, LinkedIn
---
Welcome AND SOY

Get your free bamboo plate set and make your own plant milk at home
We prefer to drink our cappuccino with oat milk, the only thing we don't find so cool are the many tetra packs that we have to throw away. Our new marketplace partner has a great solution to the problem! With the AND SOY cooking mixer you can easily make your favorite plant drinks yourself!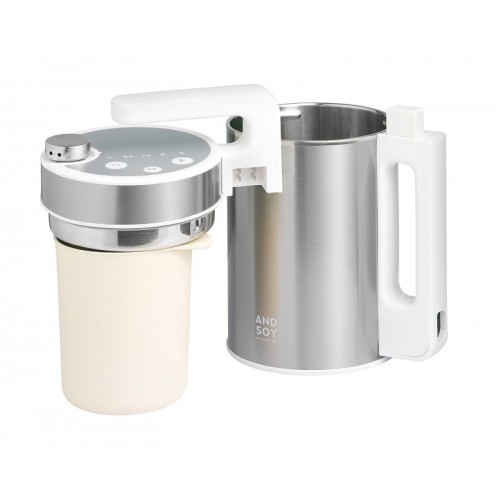 Not only plant drinks made from grain, beans and nuts, such as soy, rice or almond drinks, can be made quickly and easily in just a few steps. The mixer is also a great kitchen aid for other dishes such as porridge, congee, baby food, soups, stews, compotes and smoothies.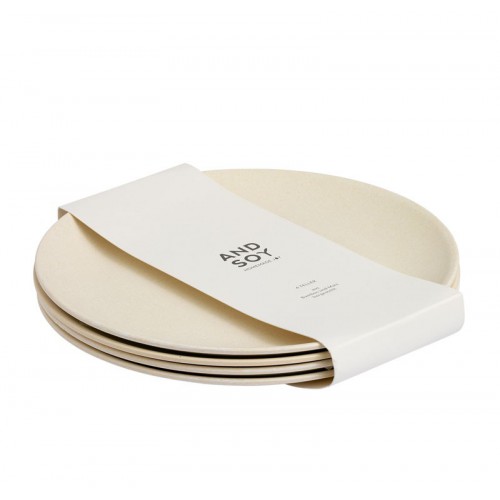 With our voucher you get a bamboo plate set worth € 18 free of charge with every AND SOY cooker mixer. The plates are dishwasher-safe, BPA-free, 100% food-safe and can be disposed of in organic waste as soon as they are no longer needed.
Do you want to learn more about AND SOY? Feel free to check out their social media channels!
---
Sparkling Hello Sauberkasten!

Get your 20% voucher for Sauberkasten and make your own cleaning products
Juhu, we can now offer you a voucher for clean boxes. This way it is not only clean but green at home!
Who knows what's in all of the finished cleaning products? Collective terms and chemical terms often hide harmful ingredients that are harmful to our health and the environment. The Sauberkasten vision is to ban these useless substances from the household.
Their alternative: simply make effective detergents and cleaning agents yourself from environmentally friendly ingredients. With the clean box, they offer everyone who wants to make their everyday life more sustainable or who wants to discover something new a practical helper by their side.
The clean box is a set that you can use to make detergents and cleaning agents yourself.
You can make ten different cleaners from six ingredients. A practical recipe overview with suitable measuring equipment will help you. You also get labels for your finished cleaners.
The Sauberkasten helps you to clean your entire household in an environmentally friendly, health-friendly, vegan and palm oil-free way and also avoid a lot of garbage.
By making it yourself, you know exactly what is in your cleaning products. So you keep control over all ingredients and you can decide for yourself how to keep your household clean.
Making cleaner yourself is child's play with the Sauberkasten. With your cleaners you will not only clean everything sparkling clean as usual, but you will also clean.
Take a look at the social media channels from Sauberkasten!
We hope you like our new marketplace partners as much as we do! So work hard to save CO2 and get your sustainable rewards.