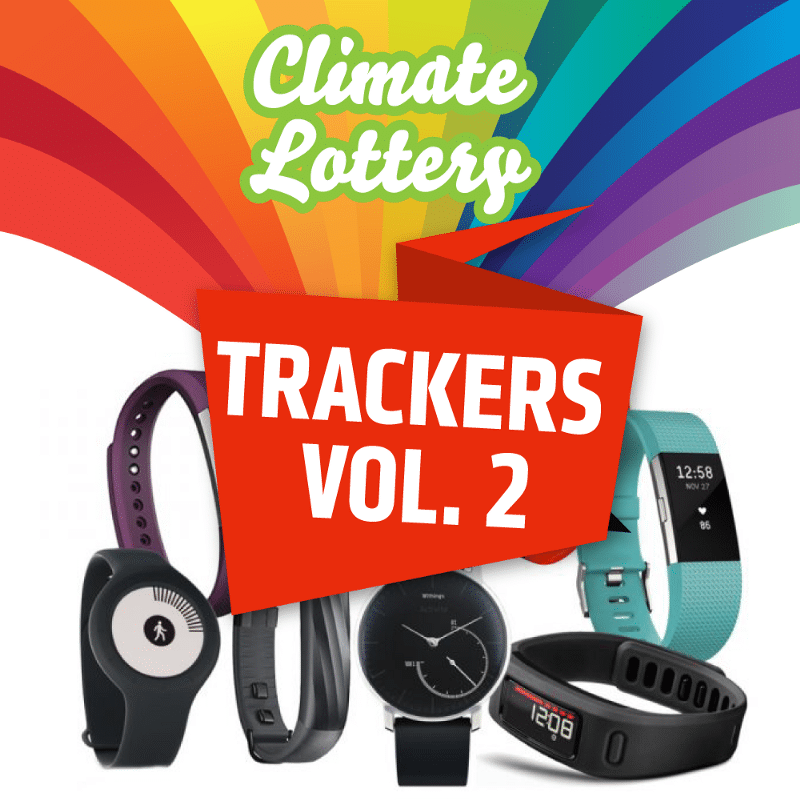 Hello Changers, first we would like to congratulation the 5 lucky winners of our June Climate Lottery, Ilio, Christoph, Guido, Ole and Nils, who will receive a high-grade fitness tracker.
The feedback and your participation for this raffle was that phenomenal, that we decided for the next Climate Lottery for July and August five further trackers.
So five more great reasons to jump onto your bike, walk an additional block around your house and participate in our healthy activities in the Changers CO2 fit app. As always, a lottery ticket costs 50 ReCoins. The more tickets you get, the higher are your chances to win.
The drawing of the winner will take place the first September weekend, 2017.
We wish you good luck, be smart and healthy!
Your Changers Team.
PS: Your changes of winning increase as well, if you invite your friends and colleagues to participate in the Changers app. Just try out that "invite" button on the home screen on the app. Because the more that participate, the fancier prices we can raffle in the following months.