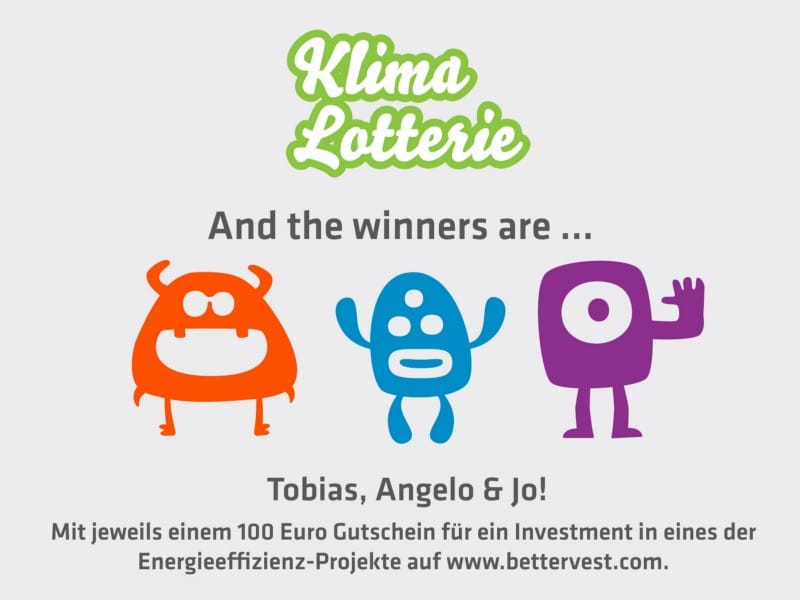 Dear Changers,
at last, our favourite time has arrived, we can announce the winners of the Changers Climate Lottery for December to January 2017. Tobias, Angelo, and Jo have respectively won a 100 Euros voucher for an investment in a green energy-efficient project of their choosing on www.bettervest.com. We congratulation you very warmly and have already contacted you. Have lots of fun with your sustainable investment with bettervest, an investment, where we all are winners. Saving CO2 indeed serves us all.
For all of you, you weren't that lucky, we still have a limited contingent of voucher codes for up to 50 Euros starting credit. This is the right way to make cycling, climate protection and a financial investment meaningful and fun. As always, you can pay for the voucher codes with your ReCoins.
Our next climate lottery will start mids of February with great prices. Stay tuned.
And now, pedal, set, go!
Your Changers team