Properly good advertising materials are rare and expensive. Cheap, fast and also screaming conspicuous in order not to sink between all the other fair stuff makes the idea of ​​sustainability in most cases not even arise. Nevertheless, they are there, the sustainable trade fair giveaways and one of them we want to introduce you in our blog. A giveaway that is guaranteed to make you happy for weeks and of course that gets along without plastic littering.
At our booths, as everybody else we try to draw the visitors to the stand and to give you along with all the info materials something that reminds you even in the office a little bit longer.
Since the cost of giveaways is rarely more than € 1, most of the advertising material is terrible disposable garbage, which at worst lands as micro plastic in the sea. Everybody knows negative examples, so we do not have to name them here and we are happy to show you a successful advertising material with which Sarah our working student convinced us 100%.
The Changers Seed-Bomb with the flower mixture "bee banquet".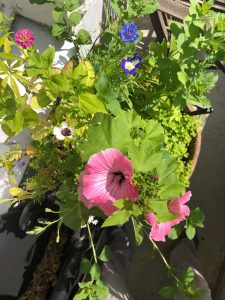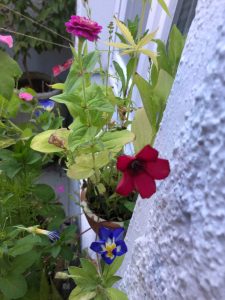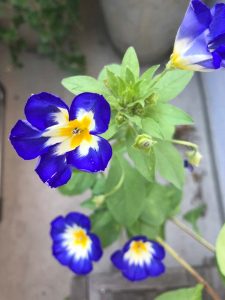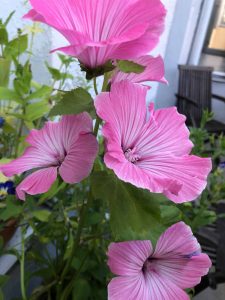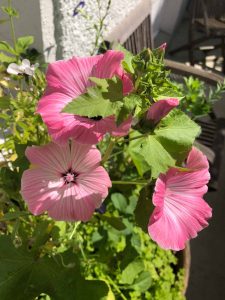 This is a small ball of clay and flower seeds that you simply put in the flowerpot or garden in the ground. Now and then add a little water and everything else happens by itself. The packaging can be individualized and consists of recycled paper and a cellophane bag.
The resulting flowers are really phenomenal. In any case, we are absolutely thrilled with our floral attraction, which now also serves bees as a varied food in full bloom.
And that the Seedbomb not only attracts bees on the windowsill, but also fair visitors to our booth may have something to do with the fact that sustainability has always been a high priority for the smarter people working in HR.
We are happy to distribute Seed-Bombs again at our booth in Cologne on the Zukunft Personal 2018. For a sustainable, colorful and livable future – Changers CO2 fit.