Changers Fit offers step, running, bike, CO2 and themed challenges. No matter the ranking, taking part is always a win. Challenges strengthen team spirit and raise awareness for health and climate protection.
How the Changers Fit App works
Changers Fit App is explained succinctly in just 10 minutes in this video presentation. Learn how the challenges work, how you can easily and quickly integrate your health offers into the app. How you can also link tree planting and donation projects to the achievements of your participants with just a few clicks. For motivated and healthy employees and a stronger team spirit in your company.
Companies using the Changers Fit
A variety of team challenges are available for you to choose from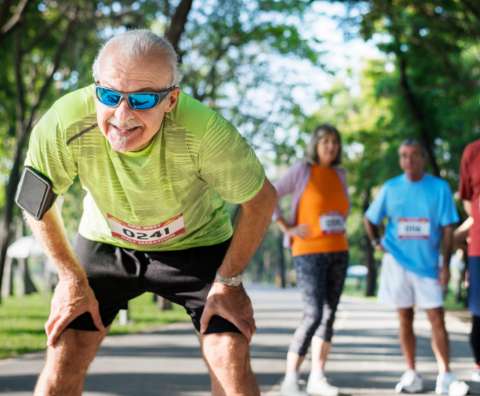 Steps and running challenges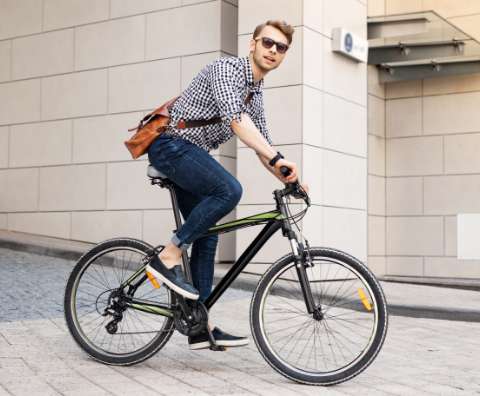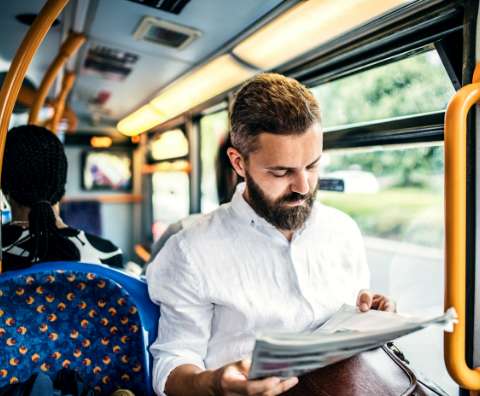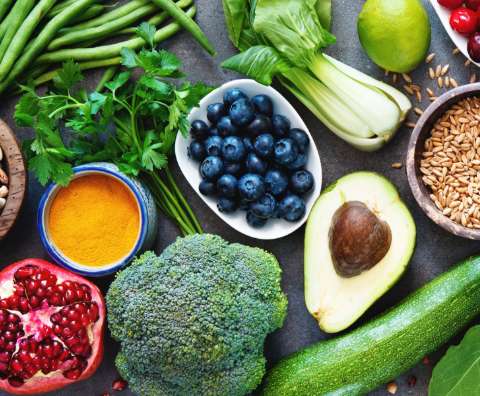 Let's start the games! Which team will collect the most health coins or cycle the most kilometers? Which department reaches the high score saving co2 or planting trees? Changers Fit offers you a variety of opportunities for exciting team competitions around steps, running, cycling, saving CO2 and sustainability. The challenges strengthen team spirit and raise awareness for health and environmental protection. Up to four team rankings are possible per challenge. For example, branches, plants or departments can compete with each other and employees can also create their own teams. The teams can be created "open" for all or with a predefined min/max number of members per team. This way, employees are involved in the onboarding process and equal team sizes ensure fair team competitions.
With games, fun and rewards for better health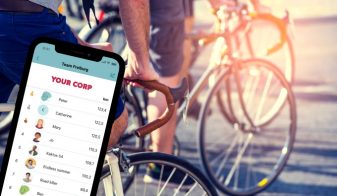 Individual rankings and team rankings for branches, departments, etc.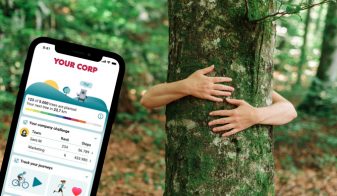 Joint tree planting according to achieved savings targets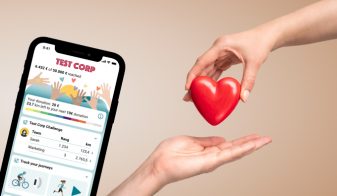 Finance own social donation projects through the participation services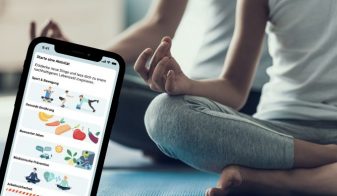 Integrate your own health and environmental protection measures into the app.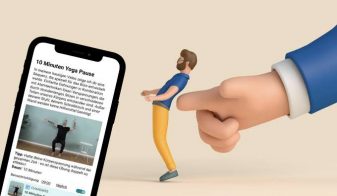 Develop positive routines through friendly reminders "nudges".
Earn coins and exchange them for vouchers and raffles
Changers Fit App uses the power of playful competition and many other gamification elements to motivate employees. Playing, having fun, the nice feeling of doing something good and, last but not least, the joy of the reward – gamification succeeds in motivating employees to participate and stick with it.
"Compared to other health activities, Changers has been very well received: one third of the employees have signed up – and without extensive advertising. ... Changers is contemporary, the app combines many elements – nutrition, meditation, prevention, running, safety at work, cycling. An all-round successful offer for our employees."
"The "bonus principle" of Changers is exactly the way we consider successful to create awareness for CO2 savings among the population: I am doing something for myself and thus for climate protection at the same time. Initially, setting this up for individual companies activates the employees. The premiums provided by the company are offset against Gold Standard CO2 certificates from ADVANTAG."
"The main focus for us is the opportunity for our colleagues to do something good for the environment and promote health at the same time. The app motivates because our employees can plant trees by choosing environmentally conscious means of transport. We raise awareness of Changers via our intranet and are happy to see increasing numbers of participants. The feedback from staff is very positive, we really like the app."
"The app never gets boring for our employees - there's always something new happening."
Everything you need for easy route recording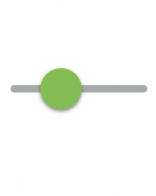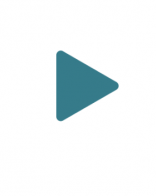 GPS tracking with start and stop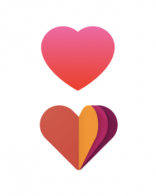 Apple Health and Google Fit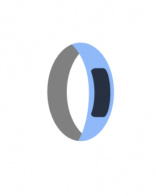 Connect wearables like Garmin or Fitbit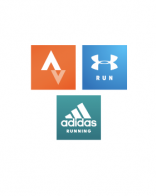 Connect apps like Strava or Runtastic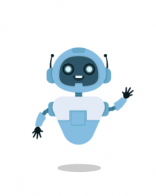 Automatic tracking via MotionTag
You can record distances, balance CO2 and reward every green kilometer traveled with coins. Changers Fit is both independent and compatible. Suitable for all user habits and ready to go without any additional tools.
Successful employee communication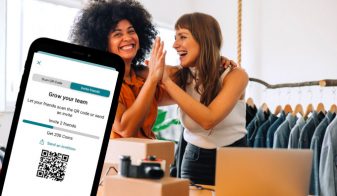 Colleagues invite colleagues and earn coins for it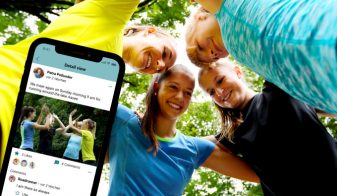 Build your own sustainability community in the app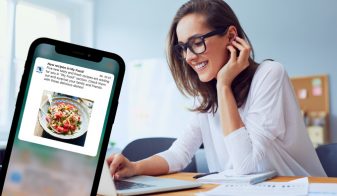 Bring the news to the home screen with Push Notfication
Arrange to meet for a run. Create posts, post pictures, and share links. Give "like" stars and leave comments. Post rewards, offers and results, and remind people about events. Build your own green community with Facebook-free communication in the app. Participants decide who can see what.
Health promotion - the smart investment
Health promotion programs have been shown to reduce absences of participants by 12% to 36% and reduce associated health care costs by up to 34%." *
Simple and time-saving administration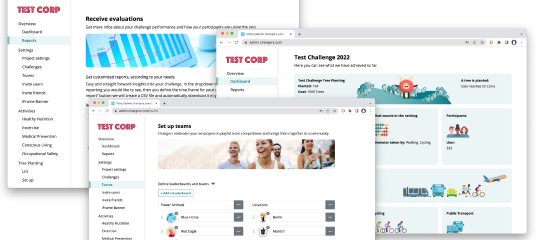 You get master access and can customize all functions of the app yourself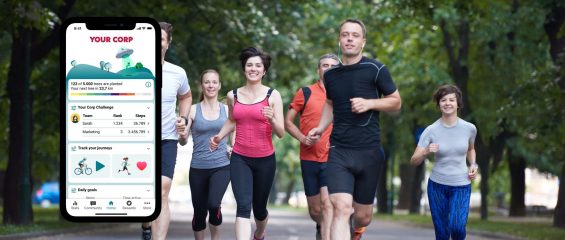 Extensive reporting at any time, simply compile and download yourself
Easy-to-use content management system (CMS). Hundreds of existing measures available. Easy integration of additional service providers. Communication to participants via push notification. Easy activation/deactivation of activities and functions. Time-saving administration. Processes such as ongoing challenges, voucher allocation, raffles and tree planting are 100% automated.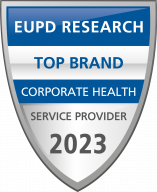 Changers Fit awarded as Health and CSR platform
Changers was recognized as an EUPD TOP BRAND in the area of workplace health promotion and by the Solarimpulse Foundation for efficient climate protection.