3 Tips for better eating
You intend to eat more healthy but when things get hectic, you still grab a bite of pizza? No problem, you're not alone. We have 3 tips how to make it work despite a full calendar: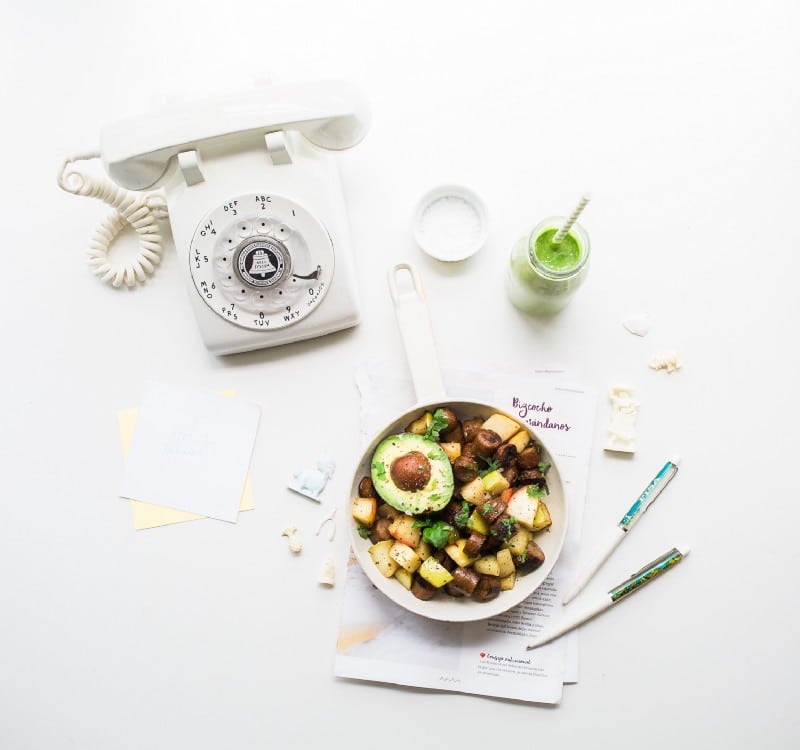 1. First, chill out.
Of course, it is important WHAT we eat. But just as significant is HOW we eat. Only when we're relaxed, our digestive system can produce enough juices and enzymes. So take at least 20 minutes to just eat. Put your phone away and let work be work. Focus your attention on the look, smell, and taste of every single bite and really savour it. Chew properly. After a meal, you should feel satisfied and presently full, but not tired. When you focus your attention solely on eating, you'll notice if this meal do you good and when you're full. And after the right meal you can continue where you stopped with full energy.
2. It is your choice.
Even if you have to eat out, you have a lot of options. Pay attention to restaurants using fresh products and preparing the food fresh. There's no need for canned veggies. Another look into the menu of your favorite restaurant might also be worthwhile. Instead of the usual pasta plate a soup and a big salad might be just as satisfying. Or what about new culinary experiences? Many asian kitchens have a wide variety of vegetarian or plant-based dishes. Whenever possible choose a dish with whole-grain sides, lots of veggies and good protein, e.g. from legumes.
3. Do it yourself.
Then you know what's in it. It's best to use fresh produce from organic agriculture. Your self-made snack doesn't have to be the typical sandwich, though:
Apart from the left-overs of yesterday's lunch or dinner, smoothies with fruits and veggies, nuts, seed, oats or spices are a good choice. There are endless combinations, and for starters the internet has great recipes. Why not try rocket, apple, walnuts, and a bit of coconut milk today?
Summer rolls are also really delicious. You can buy the round rice paper in Asia shops and soak it in water for preparation. Just fill it with salad leaves, sprouts, nuts, seeds, legumes, soy sauce or sesame paste and wrap it with folded rims. Alternatively, you can use grain wraps or algae.
For a short break you can enjoy nuts and dried fruits, e.g., a mix of cashews, mangoes, coconut chips and Brazil nuts or simply a trail mix. Also great are veggie sticks from carrots, bell pepper and cucumber with hummus. Or simply spread avocado on wholemeal crispbread.
If you are a fan of sweets, prepare yourself a chia pudding with fruits. Just soak the seeds for 20 Minutes in (a plant-based) milk and combine it with fruits, spices like vanilla or cinnamon and planed nuts.
My personal favourite is banana with almond butter, super delicious and filling. Enjoy!